BarkWiki Loves Dogs
We Donate to No-Kill Shelters
Here at BarkWiki, we not only want to supply our readers with up-to-date, accurate, and helpful information when it comes to animals, but we also want to support those working hard to keep animals safe and protected at all cost.
Because of our love for dogs, BarkWiki can proudly say we donate to no-kill animal shelters across the United States. We fully advocate for and stand behind organizations that are dedicated to preserving the irreplaceable lives of millions of dogs and cats every year.
The Truth About Shelters
Some of the following statistics on animal shelters keep us motivated and determined in our commitment to supporting no-kill shelters:
While 6 million animals come into U.S. shelters annually, 2 million of them in shelters are killed if no home is found for them.
Out of the 2 million killed yearly in shelters, 45% of them are cats and 22% of them are dogs.
These numbers are shocking and sad to the animal lovers not only in the United States, but worldwide.
Fortunately, something can be done to help.
The Future is in No-Kill Shelters
There are some happier statistics which prove no-kill shelters have worked and will continue to work with support from communities, big and small:
There are about 1 million people that live in communities where no-kill shelters work to save up to 99% of the animals.
The percentage of animals being adopted from shelters is steadily growing.
3 out of 4 people agree it should be unlawful to kill a healthy animal, and 96% of people stated they felt a moral duty to protect animals through laws put in place.
These numbers are more than encouraging, but the fight is not over.  More can and should be done to continue to support no-kill shelters, and we're committed to it.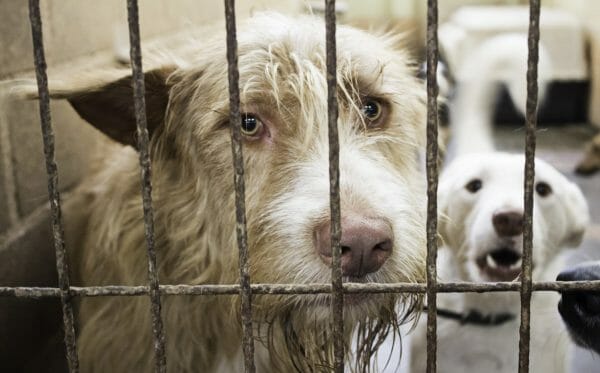 What BarkWiki is Doing Our Part to Help
Through our own efforts, we have been able to rescue and save over 50 incredible animals that would have otherwise been euthanized or left to starve on the streets.
We firmly believe that a difference can be made through monetary donations.  When donations from animal-lovers like us are made, no-kill shelters can protect, love, and give the best treatment and care to deserving animals around the country.
All we need is support from animal lovers like yourself through supporting our site and spreading the word about our mission to save our furry friends.
BarkWiki has the goal of bringing dog and cat lovers alike together through social sharing of the useful information we provide to pet owners everywhere.
Help us help animals. Please consider liking us on social media, sharing informative articles from our site, and donating to no-kill shelters.
BarkWiki will be here for years to come to bring animal lovers together and continue donations across America to no-kill shelters as our fan base grows and spreads each year.
Enter Our Monthly Pet Picture Sharing Contest
Each month, our fans and followers get to decide which picture they love the most. The one photo with the most LIKES on Facebook or LOVES on Instagram will win a $100 Visa Gift Card!